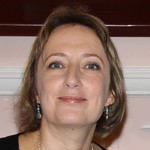 Monika Rozwarzewska
Language Service Manager – a sociologist who quenched her journalistic call to answer the one that whispered "Translate…!" They have been singing along for two decades now. Monika has translated over 30 books for the most renowned publishing houses in the country. A born-to-be linguist and addicted bed-reader who suffers from abibliophobia and, lately, anatidaephobia – you know, a loony who is afraid of having nothing more to read while being observed by… ducks?!
Monika puts herself to sleep by reading translation treaties and loves to study dictionaries. A daughter of mountain guides, she carries the sweet genetical burden of a wanderer. She also loves to dive into the depths and float high while practicing tai-chi. An amateur of socio-psychology.
---
Angela Williams
Office Manager – A former US Air Force sergeant with an ultimate passion for high performance. A meticulous business administrator with years of experience on an international level within different sectors of the economy. The engine of our office keeping everything around in perfect order. There is no such word as 'no' in her dictionary – there are only reasons for doing things in a better way. Passionate about travelling and a citizen of the world. Preferred leisure activity? Reading for knowledge while her medicinal herbs grow.
---
Karina Wargula
Project Manager – A geographer who now expresses her love for the world in a new way – by helping people to reach their goals through providing language services. Working previously both in office administration and managerial roles she is now combining her experience in taking care of our projects. A crafter among artists serving the business with her rational imagination and living a philosophy of continuous improvement (Jap. kaizen). New business opportunity? Another software program to learn? Challenge accepted! However, only after treating everyone with homemade plum preserve…
---
Agnieszka Olbrot
Journalist, editor, copywriter – with a love for the written word bordering on addiction, when there are no books or magazines within reach, she reads lists of ingredients on packaging. As a one-time journalist for the information media, she favours a style that avoids both overly simple connotations and sublime metaphors. In turn, as an editor of different types of writing – from news, journalistic reports and features, to educational and popular science books – she appreciates how her own linguistic resources have been enriched by the thousands of books she has read. She values language culture, observes processes of word formation with interest, and does her best to stem the tide of calques from English. She uses up any spare energy by dancing wildly at home to anything that has rhythm.
---
Agata Suchocka
A bilingual novelist, translator and copywriter; has been perfecting her writing skills for the last twenty five years. A psychofan – even a psychofanatic! – of elaborate language, of baroque word design, eager to write about anything in any form. A haiku? Here you go! A gothic novel? Just hold her beer! A business offer presentation? Got it! A resourceful producer of many vocab pearls presenting our offer. Her main occupation and a lifelong passion is writing and translating novels. You can find more information on her works here: FB: Agata Suchocka – pisarka; Agata Suchocka – writer; IG: @agatasuchockawriter
---
Fraktal
Assistant Project Manager – Fraktal's main job is to hang around, do nothing and look gorgeous. He doesn't drink coffee, knows no languages and loiters around the Project Manager's desk with his magnificent feline body when the disturbing human is not around. He doesn't answer emails, and believe us, we've tried teaching him!
---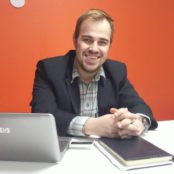 Tomasz Junkanc
Tech Assistant – if anything breaks, Tomasz fixes it! A programmer, analyst, hardware and software expert, he drinks oceans of coffee (luckily not ours), as, in most cases, his services are conducted online.

---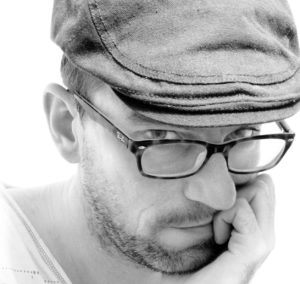 Zbigniew Cieśliński
Typesetting – The DTP graphic, who had been working for Poznań media since 1991. He used to work as a journalist and editor for "Dziennik Poznański", "Gazeta Poznańska" and "Express Poznański" (as a chief editor deputy). He was a head of Prasa Poznańska publishing house that published local journals and daily press (including the two latter titles). He is the designer of many press and magazine layouts.