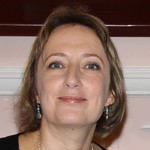 Monika Rozwarzewska
Managing Director – Monika, the founder and captain of our ship, began her journey as a sociologist but soon felt the irresistible call of translation. For two decades, she's been harmonising with the world of words. Monika's translation prowess has graced over 30 books for the most esteemed publishing houses in the country.
A linguist at heart, she's a devoted bed-reader, suffering from abibliophobia – the fear of running out of reading material. Monika even reads translation treaties to lull herself to sleep and revels in the company of dictionaries.
Born into a family of mountain guides, she carries the wanderlust genes in her DNA. Apart from hiking the mountains, she is also a scuba diver and loves tai chi. An incredibly creative spirit, Monika can generate tens unique ideas a day across various realms. A passionate amateur socio-psychologist, she brings a unique blend of skills and quirks to our team. 📚🌍🌄🌊🧘‍♀️💡
---
Agnieszka Olbrot
Copywriter & Content Creator – Our resident wordsmith, an accomplished journalist, editor, and copywriter, possesses an unquenchable passion for the written word. Her love for language is such that even in the absence of books or magazines, she finds solace in scrutinizing ingredient lists on packaging.
Her journalism background has nurtured a style that perfectly balances eloquence and accessibility, avoiding over-simplified connotations and overwrought metaphors. As an editor of diverse written forms, she's been enriched by the wisdom gleaned from thousands of books she's devoured.
An advocate for linguistic precision, she keenly observes word formation processes and actively works to stem the tide of English calques infiltrating the language. In her moments of respite, you might catch her unleashing her boundless energy through spirited dance sessions at home. With a pen mightier than most, she crafts the narratives that captivate our audience. 📝📚🎶
---
Fraktal
Assistant Project Manager – Meet the real MVP of our team, Fraktal! His primary responsibilities? Well, they involve a lot of napping, lounging, and exuding sheer feline charisma. Coffee breaks? Nah, he prefers catnaps. Multilingual? He's fluent in purrs and meows. As for emails, Fraktal's philosophy is "inbox, schminbox." We've even attempted to provide him with a professional development course, but it turns out his schedule is chock-full of sunbathing and chasing imaginary mice. In the absence of his human co-worker, Fraktal reigns supreme, lending an air of feline sophistication to the office. Paws down, he's our resident expert in furr-ociously good vibes!
---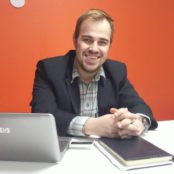 Tomasz Junkanc
Tech Extraordinaire – Meet the IT guru who keeps our digital world spinning, Tomasz! When things go haywire, he's our trusty troubleshooter, and trust us, he's got the magical tech wand to fix it all. Tomasz, our programming sorcerer, data whisperer, and software sorcerer, runs on coffee – enough to fill an ocean, but don't worry, it's not our coffee! With most of his wizardry performed in the digital realm, you'll find him weaving his tech spells from the realm of ones and zeros. So, if your laptop's acting up or the Wi-Fi is misbehaving, just call on Tomasz, the IT virtuoso, and watch the glitches disappear faster than you can say "refresh." 🌟💻🔮

---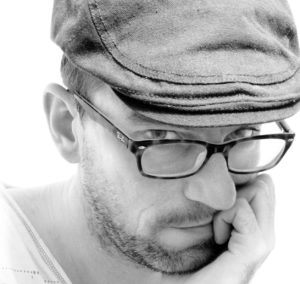 Zbigniew Cieśliński
Typesetting Extraordinaire – Zbigniew is our DTP wizard, with a remarkable career in Poznań's media dating back to 1991. In his earlier life, he donned the roles of journalist and editor for renowned publications like "Dziennik Poznański," "Gazeta Poznańska," and "Express Poznański," where he took on the responsibility of deputy chief editor. He even led the ship at Prasa Poznańska publishing house, overseeing the production of local journals and daily press, including the illustrious titles "Gazeta Poznańska" and "Express Poznański."
Zbigniew's artistic prowess shines through in his design of numerous press and magazine layouts. With a wealth of experience and an unquenchable passion for crafting visually captivating content, Zbigniew is the creative force that elevates our team's visual presence. Be it typesetting, DTP, or computer graphics, he's the master who transforms the ordinary into extraordinary visual experiences. 🎨📰✨